When visiting Fulham, it's easy to get overwhelmed by all the hustle and bustle. In an area where there is so much to do, where do you even start? And how do you make sure you don't miss anything?
Lucky for you, we have a store in the area, so we know Fulham pretty well. Here's our list of stores to visit for the best shopping in Fulham.
1. Talisman
If luxury furniture is your thing and you have a bit of money to spend, you simply have to pop into Talisman on New Kings Road. Here you'll find art deco, modern and more traditional furniture, sculptures and just about anything else you may need to make your home beautiful.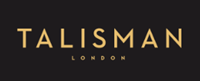 2. Elival
For fashion shopping with a difference, make sure to visit Elival in Fulham. This is not your ordinary clothing store. In fact, it's a fashion incubator that supports young talent from across the world. The shop has three floors and fashion from designers as far afield and Colombia and Hawaii is on display – giving the store a lovely multicultural feel.
3. Gutlin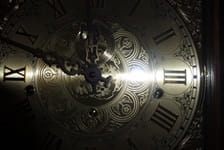 Are you always late? Well, you probably wouldn't be if you had a gorgeous clock from Gutlin hanging on your wall. Here you'll find a wide selection of wall clocks ranging from unusual English station wall clocks to fine Regency period drop dial clocks.
Also, if you have a clock that needs to be repaired you simply have to stop by Gutlin next time you're shopping in Fulham. The proprietors have been selling and restoring clocks for the last 18 years.
4. Mrs Florist
If you're shopping for a gift for your wife or girlfriend you can't go wrong with Mrs Florist in the Fulham Broadway Shopping Centre. The store offers flowers for every occasion – and because it buys flowers in bulk it can deliver high quality at affordable prices.
5. Pottery Café
Are you a do-it-yourself kind of person? Then you absolutely have to add this store to your list when you go shopping in Fulham. Here you can paint your own pottery items in an artsy setting with help from studio assistants (should you need it). This is perfect for people who can never quite find something that suits their taste. It's also a great idea for something to do with the kids on a day out.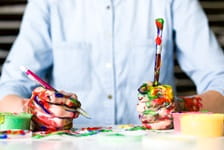 However, if you're a bit pressed for time you can always just pop into the shop and buy something ready-made!
Visiting these stores is sure to make for an exciting day of shopping in Fulham. There truly is something for everyone in this vibrant area, so make sure to stop by on your next visit in London (and bring your wallet!). And remember, should you buy too many pieces of furniture for your dream home that you don't own yet, you can always store them with us until your home is ready.