There's plenty to do in Orpington, whether it's going for a walk along the River Cray, enjoying a meal at one of the many restaurants, getting a pint at a pub, or playing a game of rugby at Goddington Park. Sometimes, it's the simple things that really make your day – perhaps a nice cup of tea or coffee (and maybe a slice of cake).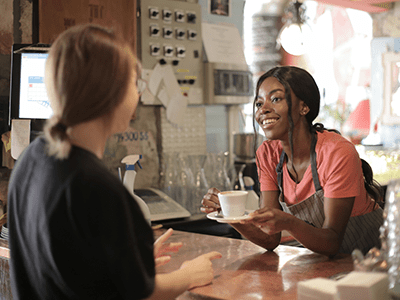 If you're looking for somewhere to grab a cuppa on the go or sit and enjoy a freshly ground espresso, you're in the right place: the Access Self Storage Orpington team has helped put together this list of the seven best Orpington cafés. In our opinion, and in no particular order, we'd recommend a visit to…
The Primo Caffe Orpington
One of several excellent cafés on Orpington High Street, the Primo is a great place to stop for a high-quality Italian-style coffee. Even without the coffee, the selection of snacks and sweet treats (also Italian-inspired) makes the Primo Caffe well worth a visit. For a hearty lunch, try the homemade lasagne – you'll feel like you've been transported right from Orpington to Rome!
Website: primocaffe.co.uk
Phone: 01689 638191
Address:
320 High Street,
Orpington
BR6 0NG
Looking for something else to do in Orpington? Check out our top five things to do in Orpington!
The Twins Café Orpington
If you're in the market for a classic British caff, you'd be hard-pressed to do better than the Twins Café. Start your day with a delicious full English or choose from a menu of different combinations – including four vegetarian combos. At any time of day, you can get jacket potatoes, paninis, or sandwiches along with your choice of teas and, for dessert, apple or cherry pie.
Phone: 01689 823600
Address:
Saltwood Close,
Orpington
BR6 9DA
The Carlton Café Orpington
Hungry? How does a jacket potato overflowing with chilli con carne, a panini with fresh salad, or a burger with chips and beans sound? For those in the mood for a quick, affordable bite to eat, the Carlton Café in Orpington is the ideal choice. If you want to treat yourself, try the KitKat or Oreo milkshake.
Phone: 01689 872848
Address:
Carlton Parade,
Orpington
BR6 0JB
Looking for somewhere to walk off those treats? Check out the best parks in Orpington!
The Poppy Café Orpington
The Poppy's black veranda stands out among the several cafés on Orpington High Street. It's an invitation to sit and watch the world go by with a cappuccino in one hand and a Biscoff biscuit in the other. The grill is also a significant draw for the Poppy Café, with your choice of eggs, bacon, sausages, mushrooms, tomatoes and more available (with chips, of course).
Phone: 01689 637688
Address:
37 High Street
Green Street Green
Orpington
BR6 6BG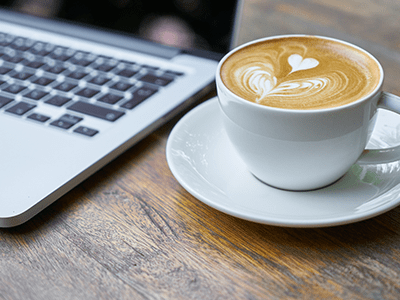 The Lopeto Café Priory Gardens
If you see people enjoying a warm drink while sitting in Priory Gardens, there's a good chance they picked it up at the Lopeto Café. This charming Orpington café is located on the north side of the gardens, right near Orpington Pond. From its rustic wood interior, it offers a full range of coffees and teas, as well as homemade cakes and breakfast items. The café even offers outdoor seating for when the weather is nice.
Phone: 07590 535116
Address:
High Street,
Carlton Parade,
Orpington
BR6 0JD
Are you a cyclist? Take a look at the best cycling routes in south east London!
Beril's Café Orpington
Just a minute's walk around the corner from Access Self Storage Orpington, you'll find Beril's café. It's a popular choice for its breakfasts – try the omelettes – and quick, easy lunch classics like burgers, salads and jacket potatoes. If you want a treat in the winter, grab a hot chocolate. In the summer, we recommend the Crunchy-flavoured milkshake!
Phone: 01689 838888
Address:
9 Stanley Way,
Orpington
BR5 2HE
The Crescent Café Orpington
Last but by no means least (our list has Orpington cafés for a range of different tastes), the Crescent Café is Orpington's top spot for burgers. The menu's 100% beef options span from the classic quarter-pounder to the half-pound "Mega Burger" and the titanic one-pound "Big Bertha Burger." You'll also find the Crescent serving up classic English breakfasts, doorstep sandwiches, bangers and mash, and plenty of other tasty options, making it a must-visit for hungry Orpington residents.
Phone: 01689 857223
Address:
18 Crescent Way,
Orpington
BR6 9LS
That's it for our list of Orpington cafés – we hope you found what you were looking for. With your coffee and tea needs covered, it's probably time to store that coffee machine and tea kettle, right? Maybe not, but the helpful team at Access Self Storage Orpington can help you store just about anything, whether you're moving house, decluttering, or sending a child off to uni.
Access Self Storage provides modern storage facilities for a variety of needs. Find your nearest Access Self Storage facility with our store finder.