Living in London can be fantastic: there's so much to see, plenty of job opportunities and a seemingly endless stream of great restaurants serving almost any cuisine you can think of. But, as with all large cities, you can find yourself climbing the walls and yearning for the great outdoors.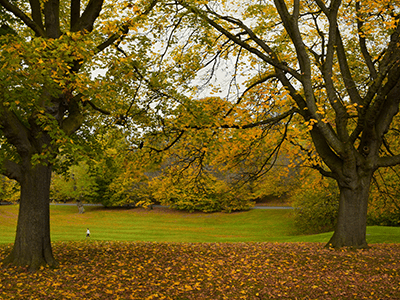 Luckily, we're on hand to help! We've compiled a list of the best nature reserves in Greater London.
Richmond Park
If you're in Southwest London, this is practically on your doorstep. But no matter where in London you are based, this is well worth a visit. Being London's largest park, you'll find a lot (and we mean a lot) of open spaces here. Also, if you happen to be into your trees, Richmond Park boasts around 1200 ancient species, including some lovely old English oaks.
The Isabella Plantation is also a plant haven and extremely biodiverse. Among other gems, it features the national collection of the "Wilson 50" Kurume Azaleas. Aside from that, you can try your hand at golf, horse riding or even some power kiting – this nature reserve near London really does have everything!
Are you a keen runner based in London? Check out our recommendations of the best running routes in London!
Ruislip Woods
Slightly further out to the west is Ruislip Woods. This area features five main areas and is part of the old woodlands that covered all of England after the most recent Ice Age. The Ruislip Woods National Nature Reserve is Greater London's single largest area of woodland and features around 585 varieties of fungi – just make sure you don't pick any, you might land yourself in hot water!
Additionally, the reserve is quite the home for bats, potentially making this one of the more interesting walks near London. In fact, Ruislip Woods is said to be the richest site in the region and a bat survey is conducted every two years to monitor it. The best time for bat-spotting is dusk in the spring and summer, when they fly right overhead catching insects.
South London Downs
The South London Downs is located at the junction between Croydon and Surrey. This nature reserve near London spans for 417 hectares and is the youngest nature reserve on our list, having being declared one in 2019. Like the larger South Downs, it boasts impressive chalk hills. It is also the second largest nature reserve in Greater London, after Richmond Park.
In addition to lovely open fields and rolling hills, the South London Downs boasts a high level of biodiversity and a decent amount of woodland. If you find yourself in the South, we'd recommend you check it out.
We've asked the staff at our London stores for the best pub gardens London has to offer. Why not visit one after experiencing one of the nature reserves near London?
Epping Forest
Moving to the North now and we get to Epping Forest. The nature reserve near London has over 5,000 acres of varied landscape. The forest's district itself contains various sub-reserves, each with their own characteristics. We highly recommend Lee Valley Park with its various waterways, canals.
There's also loads of opportunities for cyclists here. In Epping Forest, you'll find gorgeous woodlands so peaceful that you might forget one of the world's largest cities is just a stone's throw away! The district is also home to some wonderful eateries: cafés and restaurants are dotted around the forest in the various villages within it.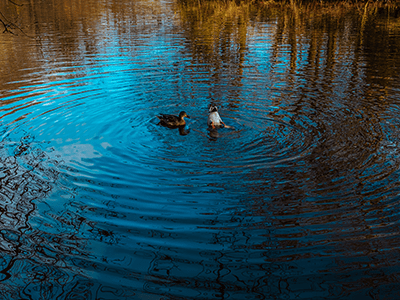 Braeburn Park
Situated between Bexley and Dartford, this smaller nature reserve near London is a perfect break from the noise if you're out in the Southeast. You'll find lots of winding paths and hilly spots around this former orchard, making it the ideal spot for a picnic.
Interestingly, Braeburn Park is also a hot location for invertebrates and features some fairly rare species that you might not expect to find in London! It's convenient too, just a few minutes' walk from Crayford train station – perfect if you don't drive!
Do your bit to look after the planet by visiting one of these Eco-friendly restaurants in London!
Hampstead Heath
An oasis of green right in the middle of it all! Hampstead is true village in the heart of north London and its local park, Hampstead Heath, is one of the best nature reserves in London. Here you'll find plenty of green space to relax and walk around in – and dogs are welcome.
Additionally, Parliament Hill offers some of the best views in London, with some truly postcard-esque views of London's skyline. There's also a variety of swimming ponds if you fancy a dip on a hot day, or maybe all year round if you're crazy enough! You'll also find plenty of lovely pubs in Hampstead village, where you can retire for a refreshing pint and some hearty pub food after a long walk.
Walthamstow Wetlands
Located just a stone's throw from both Tottenham and Walthamstow, this is one of the more interesting nature reserves in London. We say this because it's actually the largest wetland reserve in all of Europe! The reserve is made up of ten large reservoirs which provide much of London with its drinking water.
You'll find the usual paths to walk on here, as well as plenty of paddle boats to go out on. Also, you can visit the old Victorian engine house – this includes a visitor centre, a café and even some nice art installations!
We hope that we check out some of the locations on this list and give yourself a much-needed break from the hustle and bustle of the city!
Moving house in London and need somewhere to store your stuff? Access Self Storage is a cheap, clean solution for all your storage-related needs. If you're interested in finding out more, why not pay us visit? Use our store finder to find the closest branch to you or check out our full list of London storage facilities.