Most of us would love to live a life of luxury – or at least take an indulgent holiday every once in a while. If you're planning to splurge on your next vacation, or if you just like to dream, take a look this list of the most exclusive islands on the planet.
These five locations are so gorgeous and comfortable, you'll love them, even if you're not a 'beach person'!
1. North Island, Seychelles
One of the world's most exclusive islands, North Island in the Seychelles only has 11 villas. Each of these overlook a pristine white beach and turquoise waters. The island also features a lounge, dining area, health spa, gym, library, dive center and infinity swimming pool, so you'll have more than enough to do while you're there.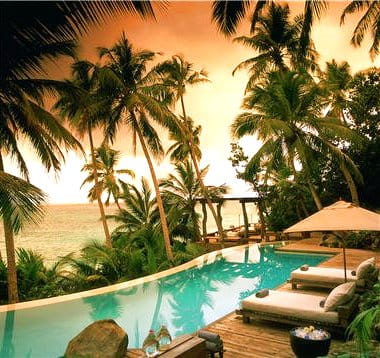 If you're a royal family fanatic you might already know about this island, seeing as it was the location of Prince William and the Duchess of Cambridge's honeymoon in 2011. If you want to experience luxury fit for a prince, a night in the island's presidential suite will cost you and your partner around £1,133.
2. Voavah Private Island, Maldives
Voavah in the Maldives is the first exclusive-use private island to be managed by the Four Seasons hotel group. The island accommodates up to 22 guests in seven bedrooms, and access is limited to one group at a time which means you'll have complete privacy.
Visitors to Voavah will receive Four Seasons service while enjoying all the island has to offer, including a five-star dive center, extreme water sports and access to a 62-foot luxury yacht.
Renting the island and all its luxury's costs about £36,700 per night.
3. Necker Island, British Virgin Islands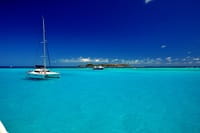 Another one of the most exclusive islands is Necker Island, the permanent home of Sir Richard Branson.
If you're looking for a holiday destination that many celebrities have also experienced, this one is for you as Branson's friends often join him on the island. Kate Moss held her 40th birthday party there, while Google co-founder Larry Page got married there. Other big names, from Nelson Mandela to Kate Winslet, have also been on holiday to the island.
In case you're wondering, you don't have to know Richard Branson or be a celebrity to visit, but you will need some serious cash. Accommodation for two people costs about £3,620 a night.
4. Tagomago, Spain
Tagomago island is located off the coast of Ibiza, and offers plenty of luxury and peace. Accommodation on the island is a whitewashed villa with five en-suite bedrooms. The house also has a large dining and sitting room as well as a gym and its own pool.
The island guarantees idyllic solitude, but one week at the island will set you back about £84,500.
5. Wadigi Island, Fiji
This island accepts a maximum of six guests at a time, so if you want privacy, this is another great option.
While staying there you can enjoy the use of the island pool and TWO private beaches. There are also two personal chefs on site to keep you well-fed. One night's rental of the island costs about £4,000.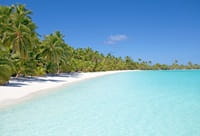 No matter which island you choose, one thing is certain, after a week on one of these most exclusive islands, you're bound to feel like a new person. If you need someone to look after your stuff while you're off living the high life – give us a call. We'd be more than happy to help.