For many parents weekends can be challenging, you like to see your kids entertained and happy but coming up with new activity ideas week after week is easier said than done. That's why we thought we'd help by making a list of all the best activities in Manchester for toddlers.
Take advantage of living in a city with lots to do and take your toddler to check out one of these spots this weekend.
1. Legoland
Who doesn't love Lego? In some ways it really is a perfect activity for all ages, from toddlers up to young-at-heart parents and grandparents.
Legoland Discovery Centre in Manchester gives you the opportunity to live out your Lego dreams in a building containing more than 2 million Legos. Yes, that's right, 2 million. In addition, the facility also includes a 4D cinema and two rides. You can even have your child's next birthday party there too!
2. Daisy Nook Country Park
If you and your kids like the outdoors, you'll probably love Daisy Nook Park, in Oldham, Manchester. The 40-hectare park has nice footpaths and a cafe for adults to relax, while the Tots Lock boat play feature is sure to entertain your toddlers.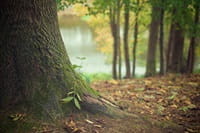 This play area is specifically aimed at kids younger than 5, so you can let your toddlers play to their hearts' content without worrying about safety.
3. Sea Life
If you're looking for an activity in Manchester for toddlers that is both fun and educational, Sea Life is it! The facility has various aquarium zones where your child can discover life beneath the waters. If you time your visit right, you can even watch as they feed the sharks!
4. Kids Creative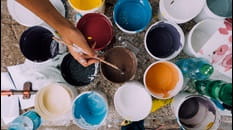 You've probably heard of the benefits of sensory and messy play for your toddler, but you might not be too keen to have this mess in your house. We get it! Which is why we put Kids Creative on our Manchester for toddlers list.
The venue has a sensory and messy play space with activities aimed at improving developing motor skills, communication and imagination.
5. Snakes and slides
If your toddlers always have loads of energy take them to Snakes and Slides for an action packed day sure to guarantee a good night's sleep.
The facility features a toddler specific Soft Play Centre with puzzles, games, interactive panels and building blocks. It even has a ball pool and climbing obstacles perfect for kids under 4 years old.
In a bustling area like Manchester there is always something for you to do with your toddler, you just need to know where to go!
Alternatively, you can always get some toys and create your own play centre at home for your toddlers and their friends – there's no need to worry about space, as you can always store your excess toys and games at the Access Self Storage Manchester branch until your next fun weekend.