We've all been to see a film that is just terrible. One of those movies that is sure to end up on a lowest grossing films list somewhere…
You usually realise that you've made a wrong choice about 30 minutes in, after which you sit silently, regretting your decision for the remainder of the movie, too polite to get up and leave.
But what's even worse, is that you paid your hard-earned cash to be tortured by something mind-numbingly boring, or baffling or bizarre for two whole hours. If this has happened to you, you might feel better knowing that in fact, it could have been worse.
You could have been watching one of these 5 lowest grossing films of all time… So just so you know which movies to avoid in future, we've compiled a handy list of films that made next to nothing at the box office.
5. Deviation (£95)
In this 2011 thriller, a young nurse is making her way home after a long shift when a fleeing maniac takes her hostage during a daring escape from the authorities.
Doesn't sound like something you'd like to spend your Saturday afternoon watching? Most people agreed with you, which is why this film only brought in £95.
4. Motherhood (£88)
This film tells the story of a mother trying to arrange her daughter's sixth birthday party and facing a load of challenges in the process.
Surprisingly, despite Uma Thurman wining a Boston Film Festival best actress award for her role in the film, no one was that interested to see it. Motherhood only made £88 at the box office.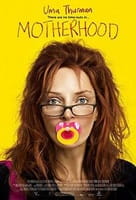 3. Dog eat Dog (£55)
Colombian crime drama Dog eat Dog won a range of awards at film festivals, but this doesn't mean that people went out to see it.
With a shocking box office income of £55, this is one of the lowest grossing films of all
time.
2. The Chumscrubber (£36)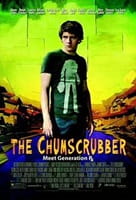 Released in 2005, the Chumscrubber focuses on the chain of events that follow the suicide of a teenage drug dealer. While this storyline seems interesting enough – don't be fooled.
Given the average cinema ticket price in 2005 was about £4.50, the box office total suggests that only about 8 people went to see it in the cinema.
1. Zyzzyx Road (£20)
Commonly known as the lowest grossing film of all time Zyzzyx Road stars Leo Grillo, Katherine Heigl and Tom Sizemore. But these famous people weren't enough to draw people to the cinema.
The film, which played in cinemas for only six days, was produced in the Mojave Desert on a budget of around £1,373,500. Oops.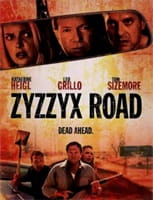 Yes, these films should definitely be put in storage! And now that you know how not to spend your free time, you are likely looking for some entertainment more worthy of your time. Well, if that's the case, we suggest checking out this blog on top travel destinations or perhaps consider finally starting your own business? The choice is yours, and if you'd rather go back to watching Zyzzyx Road we promise not to judge.