It can be hard to come up with a list of interesting 'hobbies' when you're asked for them in a job interview, so you might consider taking one up for real instead. Plus, hobbies make you happier, less stressed and can give you a sense of purpose. And, the more you do them, the better you get at them.
But it can be hard to come up with hobby ideas as an adult. We have so many distractions – work, Netflix, social media – but there are loads of interesting hobbies that you can take up quite easily and that you might find really rewarding.
Here's our ultimate list, with some easy ideas to get started.
1. Upcycling
If you're a creative type, you might enjoy upcycling. Upcycling is taking something (usually furniture or household waste) and repurposing it, either to make something new or just to update it aesthetically. Anyone can do it – you just need to identify whether you have an item that you want to make or an item that you're keen to repurpose.
Careful though, there is a fine line between useful upcycling and being a hoarder!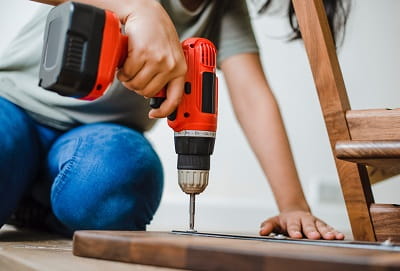 Some like to scour charity shops or markets for items to upcycle, but you might also find things in your own home that you'd like to update or reuse. Some easier ideas are changing handles on cupboards and doors, painting furniture and using ladders as shelves. Once you start, it can get addictive. The upcyclethat blog has lots of upcycling ideas and tips on what you need to do to get started.
Channel 4 show Escape to the Chateau also features some amazing examples of upscaling. One recent example involves using bits of antique wallpaper to create some great looking wall coverings.
2. Face painting
One of the more novel hobby ideas on our list is face painting. Perhaps surprisingly, it isn't just for kids and it isn't as hard as it looks. Adults do it lots for themed parties, festivals and even as art pieces. You can even hire professional agencies to face paint for you!
There are plenty of tutorials on YouTube and you can always use your own face to practice (or your arms and legs – whatever you'd prefer). It's not too messy either – face paint normally washes off with soap and water (but remember to always test a patch of skin first). Start by learning how to use the paints and then you can start learning how to do the more popular designs – tigers and flowers.
The standard brand for face paint is Snazaroo and the brand makes its own brushes, too. You can also find smaller custom paint palettes on eBay. Learn how to paint face and you'll never have to worry about making friends at a festival (or a school fete) again.
3. Yoga
Contrary to popular belief, you don't have to be overly flexible to do yoga and you don't need to go to a class. Yoga is simply a preparation tool for meditation – it's only in recent times that the focus has shifted to the physical poses themselves. Yoga is simply supposed to feel good within your body and help you relax.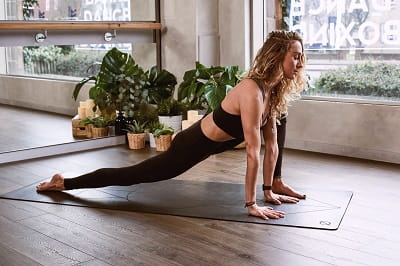 What makes it one of the most accessible and interesting hobbies is that you don't need to go out and buy new clothes or equipment. Start by watching the wildly popular Yoga With Adriene, a YouTube yoga channel with over four and a half million subscribers. There's a whole series for beginners and lots of 10-minute yoga sessions to follow.
4. Join a book club
Reading might seem like one of the more obvious hobby ideas, but it's so much more fun reading as part of a book club. It means you can share the experience and talk about your theories of the characters or the author in further detail. You can create a book club with your friends (as long as everyone commits to reading the book in time for meetings) or join one that's already established. Most books nowadays come with questions to read together in a book club, or you can find standard ones online.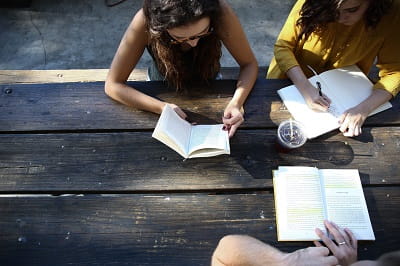 The groups can be online, too – the Richard and Judy book club has its own website and Facebook group. Plus, there's a handy list of Instagram-based book clubs and Reddit users might enjoy the book club subreddit.
5. Baking
Baking might not instantly seem like one of the more interesting hobbies, but it can be incredibly relaxing and creative. Not to mention you get to eat at the end of it.
Baking makes you concentrate, is methodological and transformative – you always end up with something completely different to the various ingredients that you started with. If you can make it a regular, scheduled activity, it can become a lifelong hobby. And you don't have to be unhealthy about it, either – you can swap out sweeter ingredients for fruits and nuts, reduce the amount of sugar in a recipe (or substitute it for sugar alternatives like Agave syrup) and try to use whole-grain flour or chickpea flour. In fact, BBC Good Food has a page dedicated to healthy treat recipes.
They also have a page listing essential baking equipment with more info on the best pieces in each category and where you can buy them.
Want to start upcycling and need somewhere to store your pre-cycled bits? We have self storage facilities across the UK, including Access Self Storage Twickenham, Access Self Storage Hemel Hempstead and Access Self Storage Birmingham Erdington.