Building a collection is more than just a hobby – it's a labour of love that can last a lifetime. We wanted to share the stories of some of the world's greatest collectors with you. We hope you find them as inspiring as we do!
Master of Arts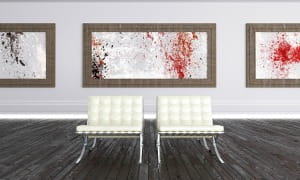 Charles Saatchi is one of the greatest art collectors of our time. Art has been his lifelong passion: he purchased his first painting when he was 26. Saatchi has a rare ability to predict trends in the art market. He started out as a collector of minimalist work, but moved over to new modernism when fashions changed in the 1980s.
By the mid-eighties he was so confident in his collection that he opened the Saatchi Gallery to display his collection. In the early 1990s he changed his approach again; visiting art schools across London, hunting for unusual (and overlooked) work created by radical art students. He discovered a new generation of artists – Damien Hirst, Tracey Emin, the Chapman Brothers – and made their works of art international sensations.
Top tip! If you have paintings or posters you want to keep safe, and provided they aren't million-pound masterpieces, you can store them safely and affordably in secure local rental units – not in damp sheds, working garages and dusty attics.
Boys and their toys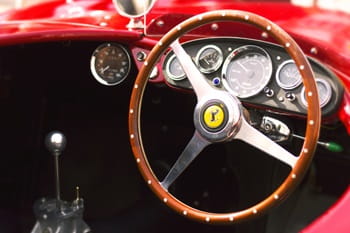 Prince Jefri is the brother of the Sultan of Brunei, and has become notorious for his playboy lifestyle and for "probably going through more cash than any other human being on earth," according to Vanity Fair. But future generations might remember him best for his astonishing car collection. Over a couple of decades, Jefri bought over 2,500 cars which are stored in numerous garages in Brunei. The Prince's preferences are for Bentleys, Ferraris, and Rolls-Royces: his records revealed he spent $78 million at Pininfarina SpA for coach-built Ferraris, and $475 million at Rolls Royce. Those who have been privileged to see the collection have said that only a few hundred of these cars were commercially viable. Many can no longer function at all.
Top tip! If you've run out of space for safe storage of your vehicle at home, whether that's your new Audi or your dad's old 1970s Ford Capri, keep it under lock and key in a security protected rental parking space.


A Vine Collection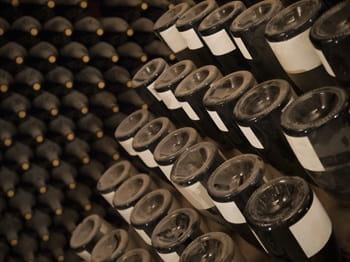 You'd think that writing the Declaration of Independence, being President for eight years, founding a world-class university and being one of the world's greatest architects, would leave Thomas Jefferson with little time for anything else. But you'd be wrong. Jefferson also found time to build up one of history's greatest wine collections. He started his collection whilst travelling around Burgundy and Bordeaux when he was America's ambassador to France in the 1780s. When he got back home, he became George Washington's wine agent, and was able to use the White House's entertainment budget to fund his hobby. Indeed, he became so interested in wine that he ended up boring the other Founding Fathers because he couldn't stop talking about it. "There was, as usual, a dissertation upon wines," John Quincy Adams commented after dinner with Jefferson. But Jefferson got the last laugh: his collection is worth a fortune. In fact, it holds the record for the most expensive bottle of red wine ever sold (a 1787 Chateau Lafite that was sold for $156,450) and the most expensive white wine ever sold, a 1787 Chateau d'Yquem that went for $56,588.
Top tip! Purveyors of quality plonk at home can avoid sour grapes by ensuring their wine storage facilities have constant temperatures and limited light - fluctuations in temperature and exposure to direct light can impair wine quality.
It pays to read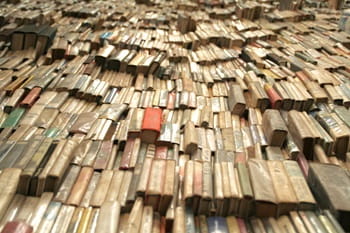 You may be thinking that all of the collectors above had an unfair advantage: money. Of course it's easy to build collections of this scale on a budget of millions, but Michael Hurley's incredible story shows that there's hope for those of us who aren't so fortunate. Michael spent his life working at a post office in Los Angeles and in his spare time collected books. He never married or owned a car; he wore the same suit almost all the time and lived in a small house that he rented. Almost every item of furniture acted as book shelving. No-one could have guessed that he amassed a collection of 35,000 volumes that included Shakespeare's Second Folio; an inscribed first edition of Bram Stoker's Dracula; and a first edition of Winnie the Pooh, signed by A.A. Milne. Hurley's hobby took over his life and eventually his home, "one room was abandoned when the piles neared the ceiling" someone once observed.
Top tip! Don't let your collections impede on your personal space. Invest in space for your collection.

Are you a collector? Or interested in starting a new collection. Let us know what you're fascinated by!