It's the most wonderful time of the year! Well, tied with summer (hot; occasional World Cups) and Easter (chocolate; bank holidays), but "Part of a Three-Way-Tie for Most Wonderful Time of the Year" isn't quite as catchy.
People like to talk about the true meaning of Christmas. To some, it's a reminder to appreciate and come together with family; the people who've been there and will always be there for you. For others, it's a chance to celebrate the birth of The Wee Baby Jesus; certainly one of history's more popular babies. For others, it's a mere contemporary extension of the pagan Solstice; the tree symbolism being especially potent (we presume).
Here at Access Self Storage, however, we submit that the True Meaning of Christmas is…stuff! Stuff rarely lets you down, and when it does, you can always get different, better stuff.
With this in mind, we've compiled our list of five must-buy gadgets for Christmas; sure to bring smiles and seasonal joy to the face of whoever receives them.
More so than another pair of bloody socks, anyway.
1. The Piper All-In-One Wireless Security System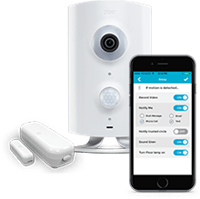 Recommended by Access Self Storage Beckenham
Perfect for the control freak or paranoid survivalist in your family, Piper's Smart Home tool is one of the cleverest devices we've come across in our long and arduous quest to find the best gadgets for Christmas. Not only is it a fully-functioning security system (with built-in motion detectors and cameras), but it also lets you control appliances such as kettles, heaters, and more.
It's a great way to protect your home – but if you want to use it to convince your beloved spouse (or gullible child) that your house is full of evil spirits, we won't stop you.
2. RC Jeep Wrangler
Recommended by Access Self Storage Romford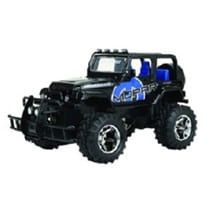 Aren't you a little bit sick of on-road remote control cars? Sometimes city life gets a little stifling. Sometimes you just want to veer off the asphalt and see where the dirt takes you.
For the more adventurous RC driver, there's only one choice when it comes to gadgets for Christmas: the RC Jeep Wrangler. It's time to get off well-travelled roads. It's time to get on the roads less travelled. Where you're going…you don't need roads.
It's time to see Mother Nature as she was meant to be seen: at a safe distance, with a tiny, remote-controlled toy.
Where you're going…you don't need roads.
3. Yvolution Drifter
Recommended by Access Self Storage Coventry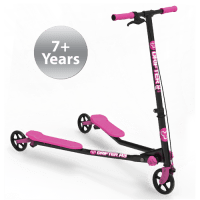 If you've ever ridden a scooter and thought "this is nice, but it needs more wheels", then the Yvolution Drifter is for you (or your small child, we suppose). This surprisingly intuitive three-wheeled Y-shaped wonder allows the rider to perform wheelies and devise their own stunts.
Treat your kid to this Christmas gadget and they'll be the talk of the playground when school resumes in January.
4. HTC RE Camera
Recommended by Access Self Storage Stevenage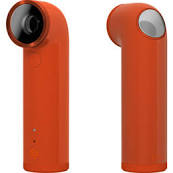 Smartphones: they're incredible, but they're also quite fiddly. It's not really the sort of problem that can ever be solved, either. You'll always need to dig deep into your pockets, you'll always need to find the camera app, and you'll always need to fiddle around with landscape/portrait modes.
But if you're looking to snap speedier selfies (or take the revolutionary step of turning the camera…towards the world) then the HTC RE Camera is the perfect gadget for Christmas. It allows the user to snap impromptu pics rapidly, and without having to fumble around and thereby ruin the magic.
It's also rainproof, so if you're having a memorable moment in the deluge, you can still take a terrific picture.
5. VR Smartphone Headset
Recommended by Access Self Storage Twickenham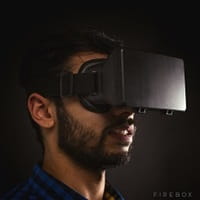 The promise of Demolition Man…delivered at last. Connecting your smartphone to Firebox's Virtual Reality Headset allows you to experience (as opposed to only viewing) alternate dimensions, new worlds, 3D movies, and whatever other apps are available. It even has comfy cushion foam!
What's more, it only looks slightly more ridiculous than Google Glass.
The Access Self Storage blog wishes all of its readers a wonderful festive season. If you don't get any of this cool stuff for Christmas, you can always stick whatever you do get in secure self storage. It's way easier than re-gifting, and you're far less likely to get caught!