Whether it's a rainy day or a beautiful sunny one, there are few better places in the UK to entertain a family than the wonderful city of Birmingham. In just minutes, your kids could be releasing their pent-up energy on a climbing course, indulging their curiosity at a museum, getting in touch with nature at a zoo, or taking on any number of other exciting activities.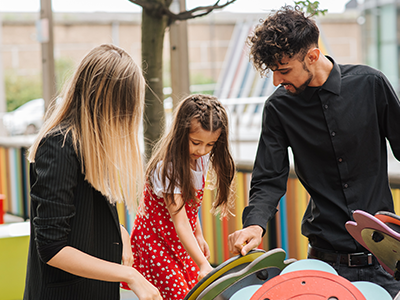 We've spoken to the staff at all of our Birmingham stores – many with families themselves – and put together this comprehensive list of the best family days out in Birmingham.
Go wild at the zoo or aquarium
Everyone loves to take a walk on the wild side, and Birmingham has plenty of options for families with kids of all ages. Pay a visit to the city's lemurs, red pandas, meerkats and more at the Birmingham Wildlife Conservation Park, or go beneath the waves at the National Sea Life Centre. For a more hands-on experience, head over to Broomey Croft Children's Farm, where kids and adults alike can spend the day with pigs, sheep, llamas, and more.
Looking for some food whilst on your family days out in Birmingham? We've compiled a mix of the trendiest and quirkiest outdoor restaurants Birmingham has on offer.
Spend some time in Birmingham's green spaces
If the weather is right, some of the best free family days out Birmingham has to offer are the city's beautiful parks. Highbury Park, located between Moseley and Kings Heath, has been beloved by families since it opened in 1930, and Queens Park has been a great place to spend a summer day for over a century.
Cannon Hill Park is another great choice, as it combines many of the fun activities of a theme park with the convenience of a local park. On a nice day, you'll be one of many families that set out for a picnic, but the park's 200 acres of green space are more than enough to accommodate everyone! For a more scenic day at the park, try the historic grounds of Aston Hall, which are free to roam.
Here's a list of some of the best free activities Birmingham has to offer!
Let loose at a theme park
When it comes to fun days out in Birmingham, there's nothing like a day at a theme park. With many of the nation's top attractions, kids and adults alike are spoiled for choice when it comes to amusements.
People with a sweet tooth should head straight to Cadbury World, the park where you can learn about the history and process of chocolate making. Fans of Lego, meanwhile, should take a trip to the city's LegoLand Discovery Centre, which is full of attractions and rides from everyone's favourite Danish toy company.
Thrill seekers should check out the rollercoasters at Drayton Manor Resort or try the many outdoor activities – from year-round skiing to archery, kayaking and more – offered at Ackers Adventure.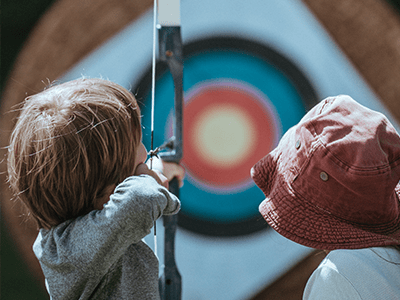 Learn more about the city
There are also plenty of family days out in Birmingham that feed your child's curiosity.
Thinktank at the Birmingham Science Museum is a whiz-bang interactive science exhibit which has something to teach people of all ages. There's even a mini city where the kids are in charge and an outdoor Science Garden packed with activities.
For a glimpse at how Brummies of the past lived, check out the Birmingham Museum and Art Gallery. The museum's 40 galleries cover the city's complex and fascinating past and host art by some of the city's greatest artists. Entry is free, and children are welcome.
It's also worth a trip to the restored 18th-century mill at Sarehole. Lord of the Rings author J. R. R. Tolkein actually lived just a stone's throw away from the mill and used it as inspiration for Middle Earth's Hobbiton. Today, the mill hosts an engaging Tolkein exhibit.
Fancy a nice country stroll for your family day out in Birmingham? We've identified the best countryside walks near Birmingham – check them out!
Spend some energy at an indoor play area
Indoor play areas are a safe, fun way for young ones to spend the day. Across Birmingham, there are plenty of options for children of all ages, from "Toddler Time" at Scallywags to the trampolines and big slides of Hickory Dickory's Playhouse.
Older children might enjoy the variety of activities more at Wibbly Wobbly or the high-adrenaline action of Rush Trampoline Park. Adults may not be allowed in the soft play areas, but each of these facilities has a café where parents can enjoy a much-needed rest and a cup of tea.
That's it for family days out in Birmingham. Remember to check their websites for any updates before your planning your journey!
But what about the days indoors at home? Are you struggling to make room for the family to relax and the kids to play because of all the clutter? Are you hoping to move out some children's furniture as they grow? Access Self Storage can help!
Our cheap, modern storage facilities are ideal for families, and we have several stores in the Birmingham area, including Access Self Storage Birmingham Central, Access Self Storage Birmingham Selly Oak, and Access Self Storage Birmingham Erdington.
Find a store near you with our store finder.