Winter is coming, and if you don't prepare, you'll quite literally be left out in the cold. Get this essential winter gear out of storage now to make sure you're ready when the first cold front hits.
1. Heated slippers
Don't get cold feet this winter! Keep them warm with some heated slippers, like this furry footwear from Firebox. These slippers combine a shoe with a hot water bottle effect for absolute perfection.
Your feet will be so cosy you'll likely not want to take them off at all. While your boss might not be too thrilled if you pitch up at work in slippers, you'll be so comfortable, you probably won't even care.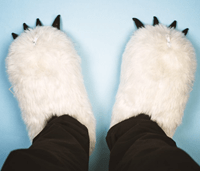 2. Steerable sledge
If you're the outdoorsy type you likely have a sledge somewhere in storage. But rather than spending another winter desperately trying to avoid crashing into a tree, get yourself a sledge with steering, like this one from Red5.
This sledge truly is next level. Not only does it have steering it is also lightweight and is big enough for two people.
3. Tech friendly gloves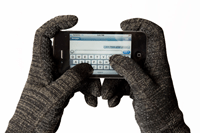 Gone are the days of having to deal with freezing hands when you need to operate a touch screen device. There's no doubt about it, tech friendly gloves are an essential winter gear item.
Many manufacturers now make gloves that look just like normal ones but the material is specifically engineered for your phone or iPad to register your touch. These are perfect for winter typing and tapping.
4. Winter bedding
To make sure you're prepared when the first cold sets in, get your winter down comforter and wool blankets out of storage now. Hypothermia is no fun at all.
To make your bed even more cosy, get an electric blanket. They come in various shapes and forms, under blankets, throws, over blankets and even duvets. We have to warn you though, a blanket like this will not make it easier to get up in the morning.
If you're concerned about having enough space, why not put your summer bedding into storage for the winter months? You can also store other summer items like beach umbrellas and towels to free up some extra space for your boots and coats!
5. Christmas jumper
No winter wardrobe is complete without an ugly Christmas jumper! If you don't already have one stored with the rest of your winter stuff, we recommend you look at Cheesy Christmas Jumpers' amazing collection.
Why not add a reindeer and nutcracker cardigan to your closet? It's sure to brighten your day when you wear it!
6. Heated pet bed
There is no reason for your cat or dog to be cold while you're snuggled in your warm bed this winter. If you don't have one somewhere already, now is a good time to invest in a heated pet bed.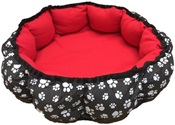 This bed from Petnap is completely safe with no visible wires that your pet can chew.
You don't have to be uncomfortably cold or wet this winter. If you start preparing now all your essential winter gear will surely be ready when the first cold front hits! And remember, if you want to move some summer items out of the way until it warms up again, you can always store them with us.