With summer on our hands, it can be tempting to use sunny weekends to finally get round to doing those home-improvement tasks you've been putting off for ages. And with the advent of YouTube, suddenly everyone can be an expert after watching one five minute video. Or can they? A quick twitter search for #DIYFail suggests otherwise.
So, in the interests of safety and for the sake of our readers' beautiful homes, Access Self Storage caught up with Mike Barton, Head of DIY at Wickes, to get his thoughts on how to avoid your own #DIYFail, and spend more time sucking on a cold beer rather than a sore thumb.
What do you think is the most common DIY mistake?
There aren't many jobs that don't hit a snag at some point, but forethought really helps. It's common for us to see people who have started a job before realising that they don't have the tools or materials they need to finish it properly – simple oversights like buying flooring but forgetting underlay, or not allowing for breakages on a tiling project and therefore ending up a few tiles short. One we see every year is customers not buying enough fence posts – typically you need one more post than the number of fence panels.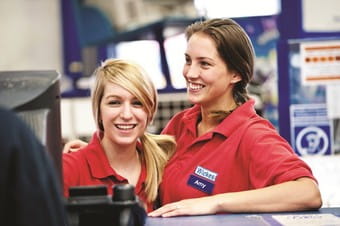 Lack of preparation can also make DIY jobs more difficult than they have to be. Cleaning and priming a wall is essential for a good finish on a paint job, but it's surprising how many people don't do this. Rushing the preparation stage of projects is very common and can mean that DIY-ers end up with half-finished jobs, often turning to the tradesman to complete the job to the desired standard. Taking your time frequently pays dividends.
What's a job that most people shouldn't even attempt to do themselves?
Wickes recently surveyed 1,000 homeowners on which home improvement jobs they are confident doing themselves, and which ones they call in a tradesman for. We found that while many were happy to take on smaller repair jobs around the home such as internal painting, odd jobs and tiling, things like re-wiring, bathroom installations and plastering were mainly no-go areas. Eighty per cent said they would hire a tradesman rather than attempting to do these jobs themselves.

With the smallest mistake potentially causing huge damage and expense, as well as the regulatory requirements and health and safety rules surrounding working with electricity, this is an area where it's best not to cut corners, and instead bring the professionals in.
What are some useful tips for everyday DIY tasks that people might not know about?
Sealing sinks and baths is an everyday DIY task, and if you're putting sealant around a bath, fill the tub with water before you begin – doing it with an empty bath will mean that as soon as you fill it with water, the sealant will break. Already having the water in the bath means the sealant remains secure, as it's accustomed to the weight of a full bath.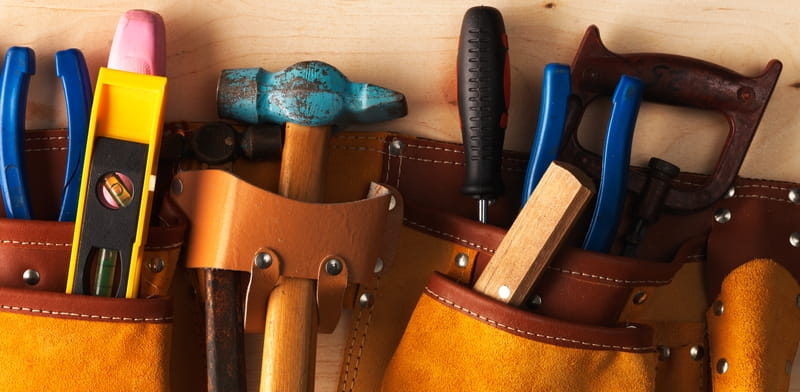 Other useful tips are using sandpaper to rub the face of your hammer head so it grips the nail better and doesn't slip, and using masking tape when drilling through ceramic tile or stone – this helps the drill bit stay in place.
What are your three DIY top tips?
Know your limitations – our research showed that while Brits are enjoying DIY more than ever, there are some things, such as plumbing and electrics, that are best left to the trained professional. With the smallest error in these jobs potentially leading to huge repair bills and further work, a good rule of thumb is that if you're not 100% sure of what the work involves, leave it to the skilled tradesman.
Preparation is key – the success of so many DIY tasks rests on doing the groundwork, but many DIY-ers eager to get started don't do the due diligence. Underestimating the time and resources needed to complete a task can soon turn it into a chore. A weekend project to paint a living room, for example, doesn't just require a paint purchase, but will mean stocking up on brushes, dust sheets, masking tape and even a ladder. Thinking things through beforehand avoids any surprises or extra expense.
Choose quality over price. It can be tempting to choose materials solely on price – especially when you're working to a budget – but if you want your projects to stand the test of time, it should be quality you're looking for. A value range paint, for example, may be cheaper but could require more coats, and wallpaper can also vary hugely in quality. Investing in quality hand or power tools can also pay dividends to those DIY-ers undertaking regular projects.
Stay tuned for part 2 of our #DIYFails series, where we'll be sharing readers' own DIY fails and getting more expert input from a real live DIY instructor – and if you're thinking of tackling a big DIY project, we have branches all over the country to help with your self storage needs, from Access Self Storage Alperton, Access Self Storage Chelsea and Access Self Storage Croydon to Access Self Storage Mitcham, Access Self Storage Manchester and Access Self Storage Birmingham.