As winter approaches your family will probably start spending more time indoors, which often means greater potential for boredom, and mischief from the kids! To keep your little ones entertained indoors and learning at the same time, try out these creative toys for kids.
1. Code-a-Pillar
The Fisher-Price Code-a-Pillar incorporates robotics and coding into playtime. The result – an educational toy that will keep your child's creativity flowing for hours!
The toy consists of easy-to-connect segments that can be combined in endless ways. Each different combination will cause the caterpillar (or Code-a-Pillar) to start walking in a different direction.
This toy encourages experimentation while developing important skills like problem solving, planning and sequencing and critical thinking.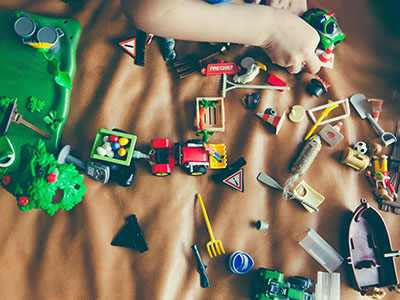 2. Numbered jigsaw
A numbered jigsaw puzzle, like this Dinosaur 1 to 25 wooden jigsaw by Lanka Kade is great for keeping kids entertained while also teaching them how to count.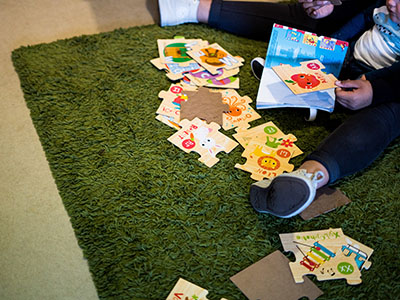 The puzzle has 26 interlocking pieces, of which all but the head are numbered. The toy was designed to help a child recognise numerals and to encourage motor skill development. What's more the colourful dinosaur will stand unaided on a shelf when completed and not in use, making it a great decorative addition to any playroom.
3. Lego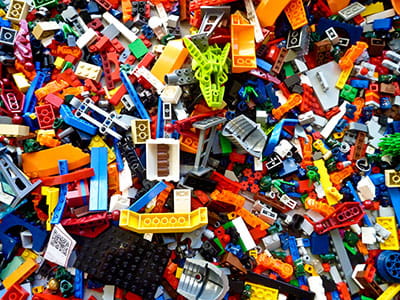 One of the all-time favourite creative toys for kids, Lego is one of the best options to keep the kids occupied indoors whilst also using their brains. Lego has endless options to choose from. From the classic sets you probably grew up with to more recent creative additions based on popular TV shows or films.
Their Lego Boost range even enables kids to build and learn to code at the same time!
Whatever your child is into, there'll be a Lego set to match!
4. Magnetic shapes
Endless fun can be had with the Magnetic Shapes Activity Box by Fiesta Crafts. The neat pack-away wooden box contains everything needed to make thousands of different wild and wacky customised pictures on the included reversible whiteboard/blackboard. There are 76 chunky, wooden familiar shapes and faces, a dry-wipe pen, chalks and an eraser to add your own image defining details, and seven printed cards with 14 pictures to use for inspiration.
Your child can use the set to play on their own, or with a friend just as easily!
5. Telescope
Who wouldn't have loved a telescope as a child? Forget that, who wouldn't love one as an adult?! Well, anyway, now your kids can have one especially made for children!
Educational toys are the best toys, and Bright Minds 'My First Telescope' is ideal for budding scientists with an interest in astronomy. The telescope is specifically designed to be operated by smaller hands and is quite durable. It will allow youngsters to see the moon (and a lot more) in great detail.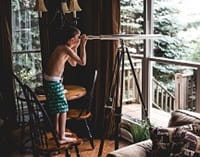 There's no reason for your kids to be bored indoors, these creative toys for kids will keep them entertained for hours (and they'll learn a lot too!).
And remember, if you're starting to get fed up of treading on Lego bricks in the middle of the night, we have more than 50 stores around the country, like Access Self storage Manchester and Access Self Storage Hornsey, with a range of flexible unit sizes!
Perfect for tidying some toys away until they're needed again! Contact our friendly staff today for a personalised quote.