Birmingham might be known best for being a city full of hustle and bustle, but there are actually lots of country walks near Birmingham. It's important to get out, grab some fresh air and clear your head, particularly when you're nestled in the city, and these countryside routes help you do just that.
If you search for the best country walks near Birmingham, you'll be inundated with ideas. We used the local knowledge of our teams at Access Self Storage Birmingham Selly Oak , Access Self Storage Birmingham Central and Access Self Storage Birmingham Erdington who have helped us identify the best countryside walks near Birmingham.
Lickey Hills Country Park
Lickey Hills Country Park is a popular country walk near Birmingham. It covers 524 acres and is located just 10 miles south west of the city centre. There is so much to do here – it truly is one of Birmingham's most varied and treasured parks. It has a number of marked walking trails of varying lengths and difficulty, a series of bridleways which can be used by both horse riders and off-road cyclists and you can even play golf at the 18 hole Lickey Hills golf course.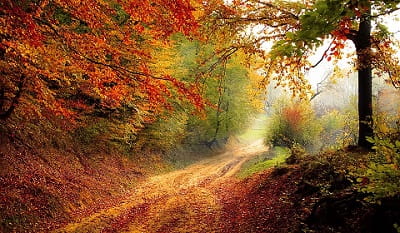 It is also home to Beacon Hill, the most famous viewpoint at the Lickey Hills. The hill rises to 297m (975 feet) above sea level and there's a toposcope in a small 'fort' on the top of the hill which points out the direction to notable landscape features you can see. On a clear day points in 13 old counties can be seen. You can plan your visit here with the Lickey Hills map.
Sutton Park
Perfect for countryside walks near Birmingham, Sutton Park, just north of the city centre, is the seventh largest urban park in Europe. There are plenty of walking paths to take but the council recommends taking the 5km walk route with three different entrance points. If you fancy getting a bit David Attenborough, you can take the route called 'Where the Wild Things Are' – it takes 2.5 hours and you might be able to spot deer or wild ponies.
Woodgate Valley Park, Quinton
This country park in Bartley Green and Quinton is an ideal place to get away from the noise and traffic of the city, as it has retained its original rural charm. And the walks aren't too strenuous, either - you can take a leisurely 2km walk around the park with the dog or the kids, perhaps following the Bourn brook which runs through the heart of it.
Cannock Chase, Staffordshire
Cannock Chase prides itself as an Area of Outstanding Natural Beauty. You can spot deer and it boasts popular trails such as Follow the Dog and Monkey Trail. The Route to Health trail is particularly interesting for art lovers. It features work by local artists, students, schools and community groups. The art pieces are themed around health issues and help to motivate people to exercise, relax and pursue a healthy lifestyle. At only a mile long, this short gentle walk is the easier option compared to the Fairoak or Sherbrook Valley trails which are longer but views of the valley are magnificent. You can download maps of the trails from the Forestry Commission website.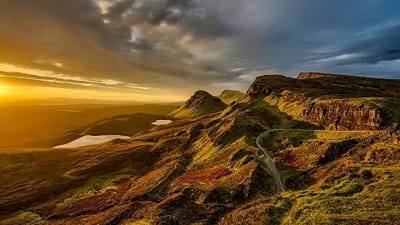 Longmoor Valley Walk
Longmoor Valley Walk, in Sutton Park, is another great place for nature lovers as it's particularly good for bird spotting. You might be able to hear skylarks and spot kestrels hovering as well as the kingfishers darting to and from the stream. There are also dragonflies and damselflies flitting about above the water.
The Longmoor Valley route is 2.2 miles (3.5km) and starts at Banner's Gate car park, heading across open heathland - in the summer you can see the white fluffy flowerheads of cotton grass. There are also marsh orchids in the area.
On the walk you'll pass Rowton's Well, a spring whose medicinal waters were used to treat eye complaints. You'll also see part of Icknield Street (also called Ryknild Street), one of the best surviving examples of a Roman road. If you'd like to plan your visit, you can see the route on the Sutton Park website.
Countryside walks are perfect for getting a bit more exercise and appreciating the UK's beautiful countryside. If you're still looking for more country walks near Birmingham, it might be worth visiting the Ramblers Association website. You can put in your address to find walks near you (or anywhere else you're visiting in the UK). In the meantime, happy walking.
If you're more of a summer walker and need somewhere to put your waterproofs and boots during the winter, don't hesitate to get in touch. Our friendly Birmingham teams will be more than happy to 'walk' you through our storage options.