Being a student is great – you get to live away from your parents, go out all the time and sleep loads. But being a student doesn't pay. And if you want to use your free time to travel, you're likely to be looking out for cheap student travel options.
Luckily, there are quite a few ways to travel around the UK and further for a little less. Here's our guide to cheap student travel.
If you're off on holiday and need somewhere to keep your things, we offer new student storage customers 50% off for 8 weeks!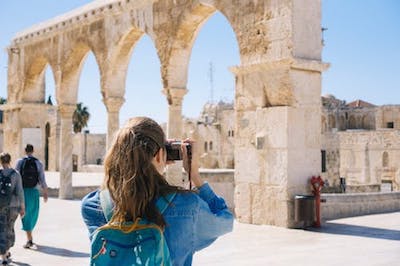 Get the coach
The cheapest way to get around the UK is by coach. It can take a little longer, but with prices from £1.50, it's normally worth it. If you think you'll be using the coach regularly, you might want to invest in a Coachcard to save a third on your trips (those with a Natwest Student Account get a Coachcard for free). If you have an NUS Extra card, you can get 10% off your journey, too.
Get your 16-25 railcard
If you want to travel around the UK by train, then you should invest in a railcard. It costs £30 a year but can save you about a third on your ticket overall, so it pays for itself in no time. If you have the Santander 123 Student account, you'll get a four-year 16-25 railcard (worth £90) for free.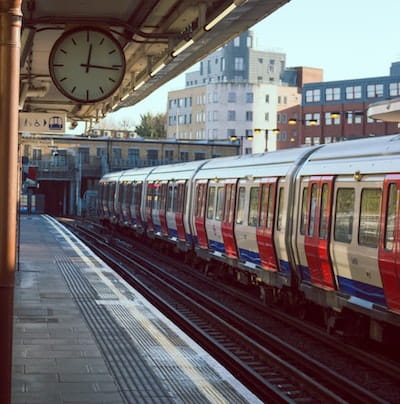 Split your journey
If you've left booking your train ticket to the last minute, split ticketing is probably your best option. It involves breaking up your journey (akin to travelling indirect when flying) and it can save you a small fortune. The RailEasy website makes split ticketing easy. Just put in where your journey starts and ends, and it will sort your journey for you.
Spend time looking for flight deals
Sadly, there's not often deals on student flights. However, you can sign up to Jack's Flight Club for alerts on the best journey prices. They send across great deals on flights as and when they find them so it's a cool option, provided you can be flexible with your times.
Also, be mindful of when you book your flight. Research from Opodo suggests that September is the cheapest month and Friday is the cheapest day to book flights. It also suggests that June is the cheapest month to fly. Basically, try and plan as far in advance as possible and shop around before buying.
If you're just starting at a new university, going home for summer, moving into new digs or you're going on holiday, Access Self Storage can help store your things. Our student storage solutions are available at our branches across the UK, including Access Self Storage Manchester, Access Self Storage Derby, and Access Self Storage Kings Cross.
Travel off-season but book in-season
If you're planning a trip or a city break, it's almost always cheaper to travel during the off-season. Not only are you going to get a great holiday, but you may be able to afford to stay in more expensive accommodation for less or put that money you saved towards fun experiences.
Booking in-season for certain types of holiday can also help you save money. Alan Lynch, Managing Director of Compare&Choose said "The usual peak time for summer holiday bookings is around January when the winter blues are really strong. However, for some types of travelling, it's actually better to book in-season.
"One area this can work really well for is campervan hire. This is because prices tend to already be adjusted to when people are booking looking forward. This means, because campervan hire bookings are peaking in the winter, the prices when booking in the summer are based on expected winter travel which is usually cheaper."
Use an agency
Nathan Cable is co-founder of Party Hard Travel, a leading provider of party holidays to Ayia Napa, Ibiza, Magaluf, Malia, Kavos, Sunny Beach and Zante. Nathan started the business when he was looking for cheap student travel.
"Back in 2014 when I was a skint student alongside my university pal Barry Moore, the party travel landscape was dominated by the big tour operators. It cost a lot to get out to the resort, then you'd get fleeced for events packages in resort too," said Nathan. "This spurred Barry and I to book our own party holiday and we managed to save a fair amount of money, but we didn't get to some of the best events as we couldn't afford them."
Nathan suggests booking early and organising an events package so that you have everything included. He said: "It definitely makes sense to book early if you can and make sure you check out the reviews for the operator you're booking with. If you've already booked your flights and hotel, it's still worthwhile thinking about getting an events package. With club entry, event admission and even free drinks and discount wristbands thrown in, events packages can save you a fortune on your party holiday – much needed when you're a student!"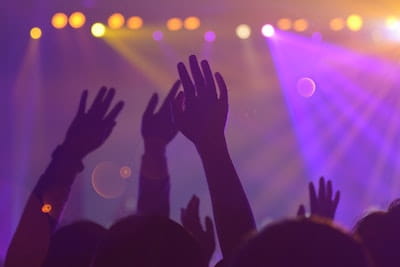 STA Travel is another good port of call if you're looking for reasonably priced trips around the world, with loads of activities and fun things packed in too. You can book your flights with a small deposit and then pay the remaining balance over the next few months, which makes the whole thing a lot more realistic!