Your month is going well – you have settled in at work and lost your Christmas weight – and with our advice on the best Valentine's Day gifts, 14 February will be another win!
If you are one of those people who always leaves buying gifts to the last minute, and now you have no idea what to get, we've got you covered. We have some easy gift suggestions that are sure to set you up for an appropriately romantic day. (Yes, even if you are not nearly as enthusiastic about Valentine's Day as your partner is.)
Five of our most romantic stores have picked out perfect presents and we're now sharing them with you. Simply because we're nice like that!
So here are five of the best Valentine's Day gifts you can get this year.
1. Personalised photo items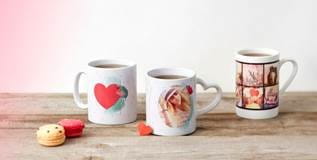 Access Self Storage Tower Bridge simply loves the personalised photo gifts sold by PhotoBox. They sell a variety of customisable items like cushions, mugs and even phone covers. This means that you can use your favourite couple photos to create a gift that is much more interesting than a picture in a frame. Do you want your loved one to see your face every time he/she makes a cup of coffee (who doesn't?)? Then this is the gift for you.
Best of all PhotoBox is an online store and will deliver your order to your doorstep.

2. Something pretty to wear
If your wife or girlfriend is always complaining about having nothing to wear, why not treat her to something nice to wear on your Valentine's date?
Access Self Storage Nottingham recommends this dazzling sequin top from newly launched clothing brand Celuu. Their clothes are available in selected stores across the country, but you can also order online and have your purchase delivered directly to you.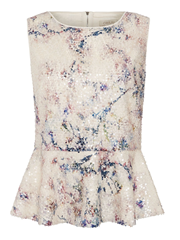 Once that's sorted, all that is left for you to do is to make the dinner reservation!

3. Single malt whiskey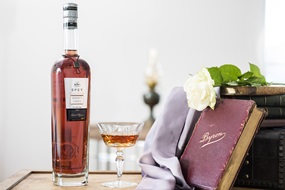 If your husband (or wife) doesn't like unnecessary clutter and cutesy things they'll never use, then start thinking consumables in your hunt for the best Valentine's Day gifts. The SPEY Lord Byron single malt whisky could be the perfect gift. To celebrate the 200th anniversary of Lord Byron (a famous romantic poet!) and Lady Annabelle Millbanke's marriage, Speyside Distillery has released a limited edition whisky. Only 1,200 bottles have been produced, adding exclusivity to the gift.
Access Self Storage Coventry thinks you have to look no further for the perfect gift – just pop into a stockist near you.

4. Sweet things
You can never go wrong with sweets and chocolates. Research has shown that nine out of ten people like chocolate, and that the tenth person is more than likely lying when they say they don't.
That's why Access Self Storage Hornsey suggests you get your hands on some of Sous Chef's Lakrids LOVE raspberry and blackcurrant choc covered liquorice. Sous Chef runs its business from one of our storage units and will make sure you get your chocolate in time for the big day.
The gift of an experience
If you believe the best Valentine's Day gifts are experiences you share with your loved ones, Access Self Storage Twickenham knows exactly what you should do this year.
If your other half is a rugby fanatic you can score some serious brownie points by booking a Twickenham Stadium tour for the two of you. On this tour you will go behind the scenes and see the areas normal spectators never get access to.
Anti-Valentine's Day
Sure, all these suggestions are great, but if you have a partner who doesn't care for Valentine's Day at all, or you're single you might still be stuck.
But no need to panic, Access Self Storage Kings Cross has the answer: an anti-Valentine's Day event sure to make your weekend a success.
Avoid the Valentine's craziness of soppy love songs and overpriced teddy bears, and get your friends to join you for a bottomless brunch at 100 Wardour St, Soho where you can indulge in a love for food instead.
Whether or not you're a Valentine's Day supporter, we wish you a happy Valentine's weekend. And if the gifts you receive are terrible, remember, you can always stick them in self storage!