'Rutledge Sports Therapy Clinic', which provides bespoke injury and rehabilitation services from fully qualified practitioners, has been shortlisted for this year's Access Self Storage 2019 Business of the Year Awards.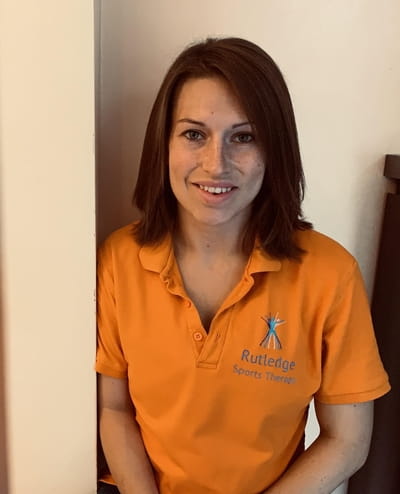 Kelly Rutledge founder of Rutledge Sports Therapy Clinic which runs successfully out of Access Self Storage Basingstoke
The clinic, owned by Kelly Rutledge, a fully insured member of the Society of Sports Therapists, operates out of Access Self Storage Basingstoke, with a relaxing space that Kelly has created to treat her clients. Kelly turned to Access Self Storage in order to find a safe, secure and easily accessible site to run her injury clinic and since moving there in January 2019, she has seen her business take off.
Rutledge said: "Since moving to Access Self Storage Basingstoke this year my business has gone from strength to strength. Access has given my clinic a more professional appearance and safer setting, the excellent location means it is far more accessible by public transport and offers easy and secure parking for clients. With coded access and a waiting area, my patients have a much better, more professional and comfortable visit."
Rutledge added: "Winning Access Self Storage Business of the Year would give me the confidence and credibility to support my vision for the future growth of Rutledge Sports Therapy. "
The 2019 awards have seen hundreds of nominees with an incredibly high calibre of applications. An expert judging panel had the difficult job of narrowing the field by selecting seven finalists who have shown initiative to successfully thrive and scale their business by working out of a storage unit.
One of these exceptional applicants will be in with a chance of winning a business package worth £2,500 and the much coveted prize of Access Self Storage Business of the Year.
Kevin Pratt, spokesperson for the Access Self Storage Business Awards, said: "Thousands of businesses run from our 58 stores across the UK. We want to champion the entrepreneurs who are surviving the squeeze on the high streets and making the most of the business services we offer to keep their overheads low. We have had brilliant applications this year of truly entrepreneurial and varied businesses that run out of our units."
Stuart Hillman, store manager for Access Self Storage Basingstoke, said: "We are really excited about our Business Awards 2019 and thrilled that Rutledge Sports Therapy has been shortlisted. We love getting to know the people behind the businesses and Kelly is a perfect example of how entrepreneurs can use storage units like ours to support their success. We wish Rutledge Sports Therapy good luck!."
The shortlist for the Access Self Storage Business Awards 2019 is:
CPC Bathrooms-Access Self Storage Stevenage

The Christmas Decorators - Access Self Storage Wandsworth

Brilliant Birthdays- Access Self Storage Kings Cross

Gadget Planet Ltd- Access Self Storage St Albans

Bigfoot Basketball- Access Self Storage Mitcham

Rutledge Sports Therapy- Access Self Storage Basingstoke

Green Owl Toys- Access Self Storage Orpington
The winner, who will receive free Access Self Storage services such as office space, storage, parking and mail boxes, a dedicated Access Self Storage networking event with the winner as guest of honour, a celebratory dinner and media opportunities, will be announced on November 11th.