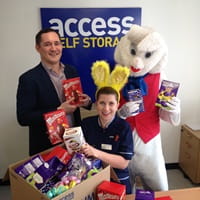 People can be pretty amazing sometimes – generous, kind and caring, and at Access Self Storage we are lucky enough to have some of the best people as customers and supporters. We've been overwhelmed by your enthusiasm for our Access Self Storage Easter Egg Appeal, with around 200 eggs collected a mere two weeks into the campaign!
Donations are streaming in: Hemel Hempstead residents have donated over 30 eggs so far. The Camberley store are storming ahead with more than 70 eggs collected already!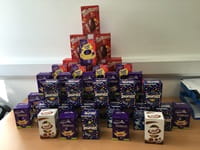 Further south, Access Self Storage Portsmouth is also doing its part to spread some love this Easter. This store received a generous donation of 25 eggs from Sainsbury's, to add to the more than 20 eggs its customers had already donated.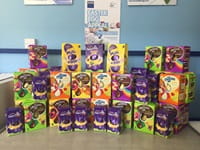 But it's not over yet! You still have until the 24th of March to drop eggs off at any of our participating stores. Remember – we want to beat last year's record of 500 eggs donated!
Access Self Storage spokesperson Kevin Pratt says: "Easter is early this year, but there is still a week left to donate. With the support of our loyal customers we can make Easter a happy occasion for those who need it the most.
"We have allocated storage units specifically for this campaign at each of our 12 participating stores to make sure the eggs are stored safely until they're distributed."
Want to contribute but you're not sure where to go? Our handy list of participating stores is sure to help.
Access Self Storage Southampton collecting for The Rainbow Centre
Access Self Storage Camberley collecting for Frimley Health NHS Foundation Trust
Access Self Storage Cricklewood collecting for Ashford Place
Access Self Storage Hemel Hempstead collecting for Rennie Grove Hospice
Access Self Storage Byfleet collecting for Shooting Star Chase
Access Self Storage Cheam collecting for the Garwood Foundation
Access Self Storage Guildford collecting for the Royal Surrey NHS Foundation
Access Self Storage Isleworth collecting for the Kingston NHS Hospital
Access Self Storage Kingston collecting for Kingston NHS Hospital
Access Self Storage Portsmouth collecting for Rowan's Hospice
Access Self Storage Manchester collecting for Adventure Farm Trust
Access Self Storage Twickenham collecting for The Centre for Nepalese and Gurkhas
Thanks for your generosity