We officially opened our new Access Self Storage Cheam outlet, on Oldfield Road, on 14 January.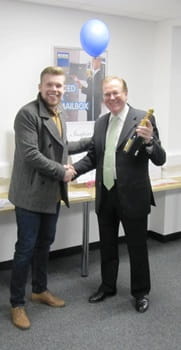 The 74,000 square foot premises, situated on the site that formerly hosted the famous Pobjoy Mint, features units ranging in size from 16 to 500 square feet, spread over five floors.
To celebrate the new store, we invited local businesses and residents over for some wine and tapas.
Now we don't like to brag, but it's not every business that can say they've hosted an opening event attended by Deputy Mayor Joyce Melican, Sutton and Cheam MP Paul Scully, Paul Cawthorne from the Sutton Chamber of Commerce AND 'The Voice' star Jamie Johnson.
Gabriel Kroukamp, store manager at Access Self Storage Cheam, said: "We're excited about bringing the best storage facilities to Cheam and we're thrilled to meet representatives from the Riverside Community Centre, Surrey Inks, NatWest, Metro Bank and Ikea at the store opening.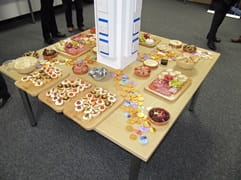 "As well as being the perfect networking opportunity, we wanted to talk to Cheam residents and businesses face-to-face and understand their requirements. With space increasingly in demand in such a thriving town, we can guarantee expertly managed, clean and well-lit units for individuals and companies, with the flexibility of both long and short-term deals.
The store, located within a gated and fenced perimeter, is accessible 24 hours a day, seven days a week. Parking, mailboxes, drive-up units, covered loading bays and telephone answering services are all available at Access Self Storage in Cheam. The site also has large vehicle access, free use of pallet trucks and a forklifting service.
The cost to rent a storage unit starts at £60 per month.
Additionally the Cheam store will offer Access Self Storage's first ever hot desking facility. This service is new to the area and a first within the storage industry as a whole - so we're pretty proud! Office desk space starts at £50 per month and those who make use of this service will enjoy unlimited Wi-Fi and printing. This offering is sure to benefit businesses, start-ups and students alike, so come talk to the guys at Cheam if you're interested in finding out more!