Calling all businesses operating out of our facilities - we're delighted to announce that our Business of the Year Awards are now open!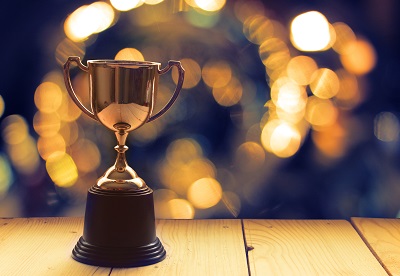 One small to medium sized company will be awarded a business package worth £2,500 this October, which will include free office space, storage, parking and mailbox services at our stores!
You can submit your entry here before the 2nd September deadline.
We created the competition (which is free to enter) to reward and recognise the innovative companies that have used our services to grow their businesses.
In addition to the Access Self Storage Business Awards prize, the winner will also be the guest of honour at a dedicated Access Self Storage networking event and be treated to a celebratory dinner.
The competition is open to each of the thousands of businesses operating out of the Access Self Storage stores across the UK. All customers, staff and representatives of the businesses can make a nomination.
Previous winners include Sous Chef, an international online ingredients and cooking company which runs out of the Access Self Storage Hornsey store. And the nominations this year could be very impressive – businesses that have flourished within Access Self Storage include Blood Runners SERV at Access Self Storage Stevenage, a charity which supports out-of-hours delivery services of blood to hospitals around Stevenage; Bigfoot Basketball at Access Self Storage Mitcham; and Brilliant Birthdays at Access Self Storage Kings Cross, a party business and character actor company.
Kevin Pratt, spokesperson for the Access Self Storage Business of the Year Awards, says: "What I love about our Business Awards is that we get to see the full breadth of businesses that work out of our 58 stores. As our units range in size from a locker to a football pitch, the businesses are really varied. Each has different and inventive ways of using the Access Self Storage facilities to their benefit and these awards help them inspire each other to work in different ways."
Alison Clarke, store manager at Access Self Storage Kings Cross said: "We have 574 businesses operating out of our Kings Cross and Islington stores, so we'd be thrilled if one of them won the award. They are all intelligently avoiding soaring London high street rents by using our storage. I've gotten to know the people behind these businesses and know how hard they work, so can say with confidence that any one of them deserves to win. Let's just hope they take the time to apply and shout about their success!"
Applications for the Access Business of the Year Awards 2019 will be accepted until 2nd September 2019. Entries can be submitted online or completed at your local Access store.