The 9th annual Access Self Storage Christmas Charity Appeal is now open, with local residents and businesses invited to drop off boxed toiletries, board games and stationary for Haven First at Access Self Storage Stevenage until the 16th of December 2022.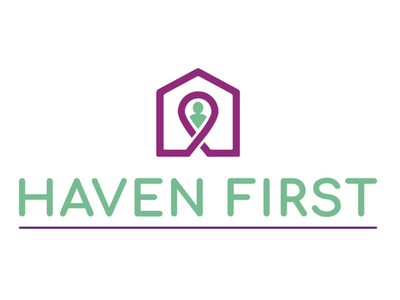 Staff at Access Self Storage Stevenage have chosen to work with Haven First to be the beneficiary of this 2022 Christmas Appeal.
Donations of boxed toiletries, board games and stationery will be collected at Access Self Storage Stevenage until the 16th of December 2022.
Over the past 8 years more than 18,500 donations have been collected for various charities and hospices across the United Kingdom.
Haven First provides support to individuals experiencing homelessness in the Stevenage and North Hertfordshire area. They support over 200 people a year; not only with a warm bed and hot meals, but with the vital support needed to lead an independent life and move on from their sites, into permanent, independent accommodation.
These donations can make a difference, especially at Christmas, so every donation, large or small, will be welcomed by Access Self Storage Stevenage. We hope that this year, we will return to the same level of donations given by generous locals as the past years – each store averaged at least 80 contributions. In the previous eight years that the campaign has been run, more than 18,500 gifts have been collected by Access Self Storage teams for dozens of UK charities.
Richard Astill, Accommodation Service Manager at Haven First said: "We really appreciate the support we have received from Access Self Storage, Stevenage. They have always been very supportive of Haven First and the work we do with the homeless and vulnerable in Stevenage and North Herts. They have been supporting us since 2017 and have organised campaigns requesting donations of Easter eggs and then later in the year, gifts at Christmas. Many of our residents are estranged from family and friends and do not receive anything so it is nice for them to be included and remembered. Thanks to the generosity of Access Self Storage and their customers we are able to bring a little joy to the residents and try and make these times of year special for them as well."
Access Self Storage Stevenage Store Manager, Ian Girvan said: "Haven First is a wonderful charity that has helped so many people over the years; we massively respect and commend the amazing work they do for our community. We're happy that we can contribute and help a truly great charity, and we hope to continue helping them for the foreseeable future. I know that this year we can collect the most donations we ever have!".
All donations will be displayed in the reception of Access Self Storage Stevenage, where they will be stored safely until they are delivered to Haven First after the 16th of December 2022.
If you are currently experiencing homelessness, know you are not alone and there is always someone who can help. Contact Haven First in Stevenage on 01438 354 884 for help, they can provide you with food and drink and book you into have a warm shower and/or use their laundry facilities.
Store address:
Access Self Storage Stevenage
Gunnels Wood Road, Stevenage, SG12GR
Tel: 0808 252 8402

For further information about Access Self Storage please contact Access Self Storage's Team at Stevenage; stevenage@accessstorage.com, 0808 252 8402.
Access Self Storage offers the best possible service for storage, office rental, business solutions, and so much more.

With 60 sites nationwide, Access has the complete package for anyone wanting secure and convenient storage with friendly, hassle-free service.
We have a wide range of office space to suit all businesses, delivery acceptance, PO-box rental, and a specialist document management centre.

With many sites allowing 24-hour access to customers, and the ability to store anything from small personal items to a fleet of cars, Access ensures that customers' needs are the number one priority, and we will not be beaten on price.