The 9th annual Access Self Storage Christmas Charity Appeal is now open, with local residents and businesses invited to drop off new toys, games and toiletry sets for Rowan's Hospice at Access Self Storage Portsmouth until Friday, 16th December.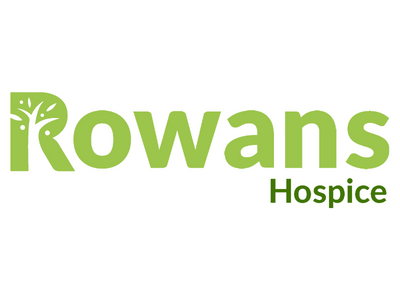 Staff at Access Self Storage Portsmouth have chosen to work with Rowan's Hospice to be the beneficiary of this 2022 Christmas Appeal.
Donations of new toys, games and toiletry sets will be collected at Access Self Storage Portsmouth until Friday 16th December.
Over the past 8 years more than 4,500 donations have been collected for various charities and hospices across the United Kingdom
Rowan's Hospice is a charity providing free care and support to adults in our community who have a life-limiting illness and their families. They offer many different services that help people live as well as they can with their condition, from the moment of diagnosis to bereavement support. At their Living Well Centre, we emphasise living with a life-limiting illness.

These donations can make a difference, especially at Christmas, so every donation, large or small, will be welcomed by Access Self Storage Portsmouth. We hope that this year, we will return to the same level of donations given by generous locals – each store averaged at least 80 contributions. In the previous eight years that the campaign has been running, more than 18,500 gifts have been collected by Access Self Storage teams for dozens of UK charities.

Carol Milner, Director of Income Generation & People Services at Rowan's Hospice, said: "We are delighted that Access Storage has chosen Rowans Hospice Charity for their Christmas Appeal. Our dedicated Hospice care is available around the clock, either on our In-patient unit, in your own home, or for day visitors in our Living Well Centre. With so much uncertainty ahead as a result of national issues such as the downturn of the economy and the increasing pressure on household finances, it remains a challenging time for the Charity. Therefore, we greatly appreciate the support from Access Storage and their customers. Their quest to collect new toys and books for our patients' families will guarantee to bring some Christmas cheer."

Access Self Storage Portsmouth Store Manager Philip Hall said: "We've worked closely with Rowan's Hospice for several years for our Christmas and Easter appeals. We hope that our community can add an extra book or toy into their shopping bag this Christmas and put a smile on a face of a child under the care of Rowan's Hospice".

All donations may be left at the reception of Access Self Storage Portsmouth, where they will be stored safely until they are delivered to Rowan's Hospice after Friday, 16th December.

Store address:
Access Self Storage Portsmouth
28-34 Herbert Street, Portsmouth, PO1 4QR
Tel: 0808 278 4014

For further information about Access Self Storage please contact Access Self Storage's Team at Portsmouth; portsmouth@accessstorage.com, 0808 278 4014.
Access Self Storage offers the best possible service for storage, office rental, business solutions, and so much more.

With 60 sites nationwide, Access has the complete package for anyone wanting secure and convenient storage with friendly, hassle-free service.
We have a wide range of office space to suit all businesses, delivery acceptance, PO-box rental, and a specialist document management centre.

With many sites allowing 24-hour Access to customers, and the ability to store anything from small personal items to a fleet of cars, Access ensures that customers' needs are the number one priority, and we will not be beaten on price.
Follow us on:
Access Self Storage Instagram
Access Self Storage Twitter
Access Self Storage Facebook
Access Self Storage LinkedIn