Access customers and the local businesses we work with, are certainly not boring or unimaginative, and did we mention that they also have really big hearts?
These admirable characteristics were recently reinforced by the Access Self Storage 2015 Christmas Appeal, which was an even bigger success than previous years' campaigns!
This year local residents and businesses in Camberley and Twickenham came through for the people of Nepal who were affected by the massive earthquakes in April and May 2015.
Hundreds of blankets and items of clothing were dropped off at the Access store on Admiralty Way for The Centre for Nepalese & Gurkhas as part of the 2015 Christmas Appeal.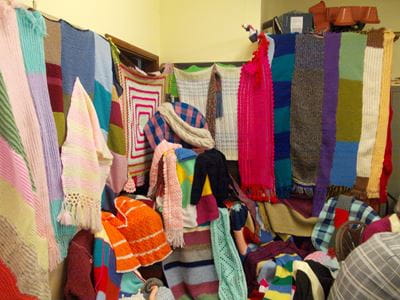 "We are in the fourth year of our annual charity appeal, which runs across the UK. Every year we partner with fantastic charities that work tirelessly to ensure their beneficiaries have a better Christmas," said Kevin Pratt, Access Self Storage spokesman.
But for Twickenham and Camberley this year's campaign was not like all the others…
The Access Camberley store's appeal attracted such widespread attention that the Elders Craft & English Exchange made up of both English and Nepalese ladies was eager to get involved.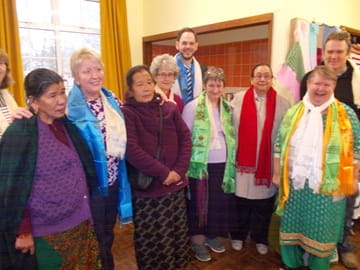 Having read about the collection the group had knitted blankets and collected children's shoes. They also held a knitting party, that Access attended, on 2 December to further support the campaign.
One of the group was in Nepal at the time of the earthquake and explained what happened to him: "At the time of the earthquake it was very scary. There was a loud bang and buildings were shaking. There was also an aftershock after about an hour and I set up a temporary shelter and sheltered 70 people. A building that was five stories high sank to three and other buildings fell over. We had no electricity of communications for three days and were in darkness. I come to the group to learn English, it is informal. It has a sense of community and teaches skills such as woodwork and arts and crafts". – Captain Hari Thapa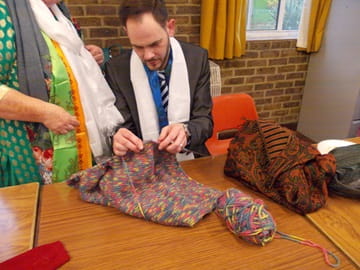 Arjun Pradhan from The Centre for Nepalese & Gurkhas said: "The amazing donations collected will bring real cheer to our beneficiaries over Christmas time. A huge thank you to anyone who gets into the spirit of Christmas and makes a donation."

All of the collected and knitted items will soon be sent to Nepal for the victims of the massive earthquakes.