We love working with local communities and the charities that help them, and with our 56 branches nationwide we have plenty of opportunity to do so! In 2018, we started a partnership with the Haringey branch of the NCT, the UK's largest charity for parents. We're getting on so well that we sat down with Fiona Doyle, the Haringey Branch Coordinator to learn even more about the great work that the NCT is doing, in Haringey and around the country.
What is the NCT?
The NCT or National Childbirth Trust, is a UK charity which supports parents through pregnancy, birth and early parenthood to help them, and the child, have the best experience possible. The NCT's vision is of a world where no parent is isolated, and all parents are fully supported as we build a stronger society. It is achieving this in three main ways: knowledge sharing which enables parents to make informed decisions and grow their confidence; creating networks, to help parents be more sociable and forge key friendships during their journey; and harnessing voices, to change attitudes and public policy around child birth.
The charity was established in 1956, so it's been around for more than 60 years! In that time, it has been lobbying the government to improve policies and regulations around child birth, educating expectant parents, producing society altering research, and crucially, supporting those in need.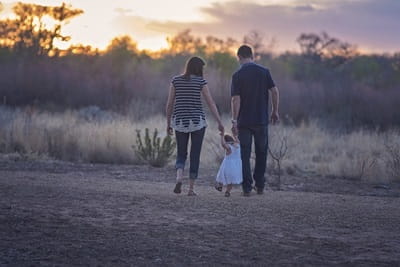 Storage space
The NCT now has over 300 branches nationwide, and we've partnered with one in particular: NCT Haringey.
We met Fiona because NCT Haringey was looking for self storage that was well-placed geographically for the needs of the branch, as well as offering a service that would benefit its local parent community. Fiona was invited to a meeting during which we agreed to provide NCT Haringey with a unit at Access Self Storage Hornsey free of charge.
We're loving working with the NCT so far - and getting involved with their local events to help fundraise for parent services has been a pleasure. It's great to see so many people coming together to support a common goal that will benefit society!
As we had our chat Fiona said: "What we love about Access is their friendly and personable approach; despite being a huge UK wide company, they've been incredibly attentive to our needs, responsive to our requests and everyone we've spoken to - from the team in the store to the management at head office - has been exceptionally helpful. We're a charity and this can often mean a lot of doors are closed to us as businesses don't see the value in working with us. Access has been the opposite and has embraced our vision and ambition to help local parents wholeheartedly."
NCT Haringey
The NCT Haringey branch is run entirely by volunteers giving up their free time to offer local parents and parents-to-be invaluable support via courses and events.

You can find out more about their upcoming courses, from twin workshops to antenatal classes here. They also run some excellent events for members and non-members to get involved in. These are a great opportunity to meet other parents and local families to accompany you along every stage of your parenting journey. You can see more about forthcoming events here.


How else to get involved?
NCT Haringey (and the NCT more widely) is always on the look out for new volunteers looking to get involved. If that sounds of interest, there is more information on their page.

And, if you'd rather help out by way of making a donation, you can do just that!

For more information on any of our Hornsey storage or business services, get in touch with our team today!