The Message Trust didn't have the most normal origins – but then, it's not a 'normal' charity. Founded in 1992 by Andy Hawthorne OBE (a former member of successful dance band The Tribe) the organisation originated in a week-long series of youth concerts hosted at the Manchester Apollo. In 1992, these events evolved into the modern iteration of The Message Trust, which works hard to better the lives of young people from deprived backgrounds. While it initially kept a sharp focus on Manchester, it has since spread all over the country – and, with its base in South Africa, made its first foray into international territory.
But as Manchester's Message Enterprise Centre (MEC) proves, the company has never forgotten its roots. Access Self Storage Manchester is located right near it, and we've always wanted to dig a little deeper into what they do. We spoke to Stuart Chell, head of fundraising at The Message, to satisfy our curiosity.
Access Self Storage: So, what exactly is the Titular 'message'?
Stuart Chell: Our slogan is "Faith in Young People", and that's a pretty decent summary of what we're about. From those concerts back in the '80's through to today, we've always believed young people are not a problem that needs solving, but the solution.
In Manchester, we regularly come across young people who your average member of the public might find a bit scary. "But while they have problems, what they do is often a consequence of their environment and circumstances. Whenever I speak to the young people we work with I am always left thinking, "in fairness, if I had lived your life I probably would have ended up on drugs or in prison".
In our work, we move away from looking at these young people as a problem and try to engage them as human beings. Young people from the poorest parts of Manchester tend to live very chaotic lives, and we aim to provide them with the structure and order that they need for a successful life – the stuff most people take for granted. Everybody should be given the chance to transcend their origins!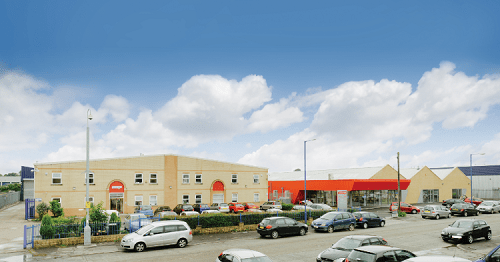 AS: How did the MEC come about?
SC: We opened the MEC in 2013. It was originally a derelict warehouse that we bought off the council, but after a staggering campaign from our lovely donors we managed to raise £1.2 million to refurbish it.
AS: Amazing! So what goes on there?
SC: All sorts of things! The centre currently houses a number of businesses staffed by young people from unstable backgrounds: some of them have been in prison, and all of them have been in some sort of trouble. They get training and support from an experienced manager, giving them the vital skills necessary to succeed in the future. There's a café, a hair and beauty salon, there's a place that does building services – if you need any building, plastering, or decorating done, we can take care of it. All profits are reinvested in training and employing more young people in the MEC.
There's even some more unconventional stores. Our bike shop's a terrific example. Police find abandoned bicycles all the time, and they can't always locate the original owners. They can't very well sell them, either, so they give them to us, our employees fix them up, and we sell them to our customers.
AS: With ambitions as large as yours, you must encounter a degree of scepticism. Is cynicism a big issue for The Message?
SC: Sometimes, but it tends to dissipate once people understand that we're very serious about this; we've got 25 years of experience, after all. I realise that, from the outside, we can look like a mad bunch of Christians – and we are! But what makes us more than this is our unshakable commitment to the most challenging (and often hardest to reach) young people.
For example, the national reoffending rate for prisoners hovers around 60-65%. Those who come through Message programs have a re-offending rate that's closer to 12%. But we weren't happy with that. So we had a look at what was causing it, and we boiled it down to accommodation – not the buildings themselves, but the conditions. People were being sent to areas with high levels of crime and drugs, probation offices were sending them to hostels without any real hierarchy. We're big on putting faith in people, but there's only so much you can do when a bunch of former offenders are grouped together with no serious oversight.
So we started our "Houses of Hope" initiative. They're much like your typical halfway houses, with one critical difference – we create a supportive family atmosphere. They learn to cook, they learn how to manage money, and they're given help with basic household tasks. It's had wonderful results: as I said before, when you're trying to prepare people for a life beyond crime, a little structure goes a long way.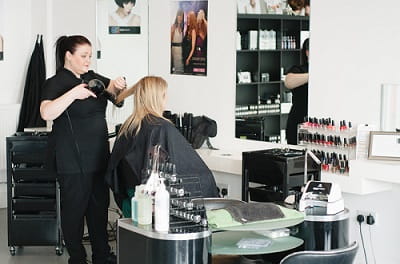 AS: Do you coordinate your efforts with any other charities or organisations?
SC: Of course! We couldn't do half of what we do without the help of other organisations. We partner with a variety of different institutions: Probation services and the police gave us vital advice and helped us develop our programs early on. The Chief Constable of Greater Manchester Police is one of our greatest advocates! Timpson does some amazing work, and is famous for giving ex-prisoners a chance at a better life. Christians Against Poverty provide some excellent money management courses.
Local business owners have also been very supportive: Michael Oglesby CBE of Bruntwood is a huge booster of ours, and we couldn't be more grateful for his support. We're also fortunate to have some great supportive neighbours around us such as the Access guys.
AS: Is there any 'message' you'd like to impart to readers of the Access Self Storage blog?
SC: We were recently described as: "An ill equipped team, with an oversized vision, too little experience and barely any expertise to speak of. But full of passion. Lots of passion for the most broken and hurting young people".
Our message to your readers would be if you see a need in your community and want to see change – just get stuck in. You might not have all the answers or expertise but if your heart is in the right place and you're willing to have a go, you'll be amazed at the difference you can make.