Small businesses around the UK have been competing to be crowned the winner of the Access Self Storage Business Award for Business of the Year 2015. It's not just a title (though it IS a good title): to the victor will go some truly impressive spoils. How about a business package at one of our leading self storage locations? Or a tailored publicity campaign from a Gold Lion-winning PR agency? Either reward sounds good, but the winner will get both prizes – worth a combined £4,000!
Naturally such a hefty bounty is going to attract some tough competition, and indeed, the contest has seen entries from some of the UK's very best small businesses. The judging panel certainly had a tough job getting all these entries down to a shortlist of seven!
We'll be announcing the winner in a few weeks – keep an eye on the Access Self Storage News Centre – but in the meantime, here's the lowdown on the short list for the Access Self Storage Business Awards.
Bee Good

Bee Good, which makes and sells skincare products using British honey, propolis and beeswax was founded in 2008 by husband-and-wife team Simon and Caroline Cavill. Honey has been used for medicinal and cosmetic purposes for thousands of years, and bee puns have a history dating back even further. There is doubtless a cave painting out there of some primitive man running away from an angry swarm inscribed with "bee afraid" or "buzz off"
Anyway, the point is that some traditions are preserved for a reason, and Simon and Caroline believed there was a gap in the market for an all-natural brand of skincare "made by British Bees".
And they were correct! In just 18 months, they have created a new range of award-winning skincare products and secured deals to stock them at Waitrose and Fenwick Department stores across the UK.
"Quite simply, Bee Good would never have gotten this far this quick without the guys at Access Self Storage Basingstoke," says Simon.
"Without the ability to store raw materials and finished products as well as handling deliveries, we would never have been able to expand in the way we have. Being able to expand and contract our storage requirements to meet our needs is brilliant, and access to loading bays with forklift trucks and drivers is essential to meet the requirements of the shippers and supermarket clients we deal with."
Sandhurst Interiors Limited

Dominic Brown joined Sandhurst Interiors, his parents' commercial refurbishment and office outfitting business, after university. He took over the business and the role of company director after they retired in 2010. Like its military namesake, the company prides itself on its commitment and discipline, and staff always see their projects – in the commercial and public sector, and for small firms and large multinational companies – through. Unlike its military namesake, there are no live munitions or people yelling at you. What's not to like?
Buyers seem to agree: "I am yet to have an unhappy customer or to be called back for anything other than minor snagging on any project over the last 10 years", claims Dominic.
"I use Access Self Storage Camberley to store my tools and materials. The 24 hour access to my units definitely provides me with the accessibility I need to get to the aforementioned items at any time day or night, and even at the weekends. If I used other storage firms, this wouldn't be available."
racesolutions

racesolutions provides specialist event support to help small and medium size event organisers grow their events – freeing up charities'time so they can concentrate on fundraising.
Over the next 12 months they will be involved in over 30 events, raising millions for charity and keeping tens of thousands of people fit. Who knew you could do good AND keep in shape
Multitasking is amazing.
Chris says: "Access Self Storage Reading provided the perfect solution for us. When we are out at events we can be sure our deliveries will be received, we can add extra storage space during our busy event period and reduce back down to our equipment store during the winter. The staff are extremely helpful and the costs are very reasonable."
"It was genuinely a great decision to come to Access: the office/storage combination works incredibly well, and it would be a good move to open more of this kind of business solution," he added.
Echno Limited

Guhlam Rasool founded eco-friendly mobile phone accessories store Echno Limited in 2007.There may be nothing more addictive than buying mobile phone accessories. Oooh, a leather case! An iPhone amulet! A boombox dock! But even as you accumulate hundreds of the things, there's no denying that it's an expensive habit to maintain. By recycling and reusing people's unwanted accessories, Echno prevents them from ending up in landfill sites and reduces the overproduction of new products and parts.They also provide customers with eco-friendly packaging to cut down on packaging waste.
Echno's offices are based at
Access Self Storage Mitcham
, and the company has recently expanded to a 4000sqft unit. It's a winning partnership, as Guhlam believes "good customer service, better rates, security, and 24-hour access provided by Access Self Storage are the key elements of our business success."
Wedding Smasher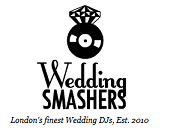 Combining two great things doesn't always result in a terrific end product: maple syrup and pizza, for example, are two enjoyable foods, but stick maple syrup on a pizza and you'll never want to go near either again. Thus it usually is with weddings and DJs: they're not natural fits, and you can tell, because wedding DJs are nearly always lame and nearly never cool.
Or at least, that was the case until Max Robinson set up Wedding Smashers in 2013.
Since then Robinson has expanded his roster of talented London DJs to 15, all bringing something unique to the decks. Wedding Smashers plays at around 250 weddings a year andhas assumed turntable duties at high profile corporate functions for brands such as GQ, Vogue and MTV.Impressively, all of this work has come through word of mouth, and Max prides himself on never having paid for advertising.
"We own all of our own DJ, sound and lighting equipment so Access Self Storage Islington provides a safe home for this and with 24-hour access," he says.
"Having a ground floor unit along with trolleys available to transport the gear from van to lockup is a real god-send! The staff are all really friendly and call me whenever deliveries arrive which is greatly appreciated."
Sous Chef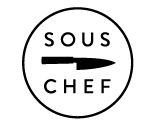 Sous Chef is the online destination for adventurous cooks, offering ingredients, equipment, tableware and gifts inspired by leading chefs and international cuisine. Husband-and-wife team Nick and Nicola Carter founded the business in 2012, when they were frustrated by not being able to buy the right ingredients for their favourite cookbooks.
Since then, Sous Chef has grown rapidly and now stocks over 2,000 fabulous products – many of which are exclusive – and has served over 30,000 happy customers, from creative home cooks to top Michelin-starred restaurants.
Sous Chef has been featured in The Independent's Top 50 Food Websites; The Observer Food Monthly Top 50; Olive Magazine's Favourite Retailers and many more consumer publications.
As Sous Chef has grown, so has its use of Access Self Storage Hornsey – from a single unit to a custom-built 5,000 sq. ft. space with a warehouse, packing room, photo studio and six person office.
Co-Founder Nick Carter says: "There's no way we could have achieved what we have without the flexibility and support we've had from Access. It was like having staff even though we didn't have any employees back then. As we've got larger the team at Access Hornsey has bent over backwards to deliver the resources we need to grow."
Stay tuned – this year's winner will be announced in coming weeks, right here on the Access Self Storage News Centre!